Adam Night is a full time Professional & Corporate entertainer.
His comedy stage hypnotist show, is ideal for your corporate, conference, wedding or event entertainment. 
Fully covered by public liability insurance**, the stage show is ideal cabaret for party and Christmas party events.
"VOTED THE BEST UK COMEDY STAGE HYPNOTIST 2014″
*
*By his wife!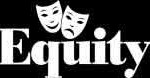 Adam Night is a member of  'F.E.S.H.' - The' European Guild of Professional Stage Hypnotists' – and:

Why book Adam Night?
Top quality entertainer

- He is fast, funny and very versatile, he will adapt his show to suit any audience.

Excellent value for money

- many of his clients book him over and over again.

Over 25 years experience 

- which means he has already dealt with almost every problem that might occur, and will ensure your event runs smoothly, without fuss.

Leading authority in his field of entertainment

- He has taught, or mentored many of the other UK and overseas names.

Fully Insured (including in trance cover)

- **This is a legal requirement by most local authorities, and gives you and your guests added peace of mind.

Often copied

- never bettered!
or call:
FREEPHONE
0800 335 7 225
If you need to book a UK based hypnotist, hypnosis comedy stage show or mentalist, then you're in the right place.
Adam Night, should be your first choice for comedy hypnotic cabaret, as he is probably the number one in this field in the country, he may not be the most famous hypnotist in the UK
He also performs mind reading, mentalism and thought control during his power of the mind show, done in a Derren Brown style. The comedy hypno show, with full 'stage hypnosis insurance', is available for : corporate events, weddings, birthday, Christmas and private parties, hotels, colleges, universities armed forces, holiday camps, cruise liners, theatres, clubs, pubs, television and radio worldwide. Adam Night is willing to discuss almost any hypnosis party ideas with you.
Adam Night is accomplished and comfortable working at all ethnic and minority events. His show is tasteful and culturally sensitive, he has performed at Asian Weddings, Jewish functions (even being booked direct by the Rabbi!) and various gypsy parties.
If you are looking for an alternative to a stand up comedian then a hypnotist comedian might be right for you.
The Spiritualist / Psychic and the Hypnotist Show
Adam Night, has teamed up with Ken Murray, Top Medium and Psychic, to produce "The Spiritualist / Psychic and the Hypnotist comedy Show", the ultimate two and a half hour package show.
This show enters a whole new level of fun as spiritualist and medium, Ken Murray, takes you into the psychic realm, the world of the paranormal, with messages from the other side!
Then, Adam Night, demonstrates and experiments with the fun side of hypnotism and mind control. It is not education – it is strictly light hearted entertainment. They both engage the audience whilst they witness things that seem impossible, right in front of their eyes! (by law, we must, now, state that this show is for entertainment purposes only)
What Can Adam Do For You?

A brief synopsis of what you will find if you go further into this site. This website www.adamnight.co.uk or www.bookahypnotist.co.uk are the homes of Adam Night, and his comedy hypnotic stage show, plus his mind reading, mentalism and thought control show 'the power of the mind show'.
Adam Night is possibly one of the fastest & funniest, fully insured, comedy hypnotic entertainers in the United Kingdom today.
He is now available for comedy, fun & entertainment through out North East England, London, Manchester, Birmingham, Liverpool Newcastle, Sunderland, Middlesbrough or the united kingdom and worldwide.
There is also useful information regarding the origins of hypnosis, the laws concerning booking a hypnotic cabaret show, access to the Review of Hypnotism Act 1952.
Some useful information to know before booking a hypnotic cabaret show, and some very interesting links to great resources about hypnosis, other entertainers, and entertainment related interests.
The site also contains a useful dictionary of hypnosis and NLP terms, a history of hypnosis, and a history of entertainment hypnosis & hypnotism shows.