College Hypnotist | University Hypnotist | Young Farmers| Fresher's Entertainment| Lecture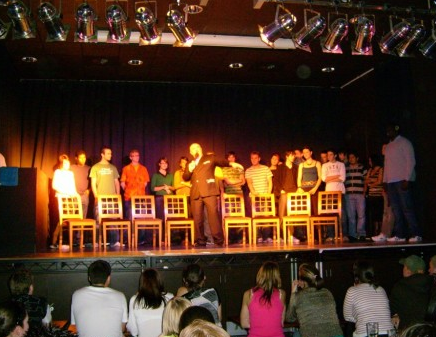 Are you looking for something genuinely exciting, unique and thrilling for your fresher's entertainment or summer ball?
Something to wow your guests and get people coming back for more time and time again? Then you should really look into the awesome hypnotist show that Adam can provide for you! Designed to be the perfect conduit for those who like to see a fresh and interesting show, Adam will have your entire crowd splitting their sides with laughter at his amazing show!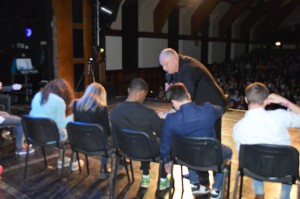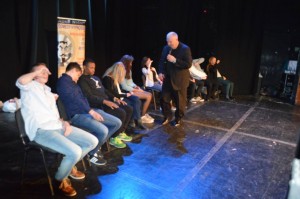 Fresher's and summer ball entertainment can be hard to find, if you don't know what people like. Usually, students are youngsters who just want to have some fun and unwind a little; and we can help you do just that by giving you access to the finest hypnotist show in the UK! Adam Night knows what makes the crowd laugh, jump, scream and remember; so help us create one of the most memorable events that your college, university or halls of residence has held for quite some time with an amazing comedy hypnosis show fit for any venue!
Adams shows are always tasteful and culturally sensitive, there is no racism or sexism involved at any time during his performances. Adam has full public liability insurance, including in trance cover, and there is a full risk assessment available on request.
This is genuine hypnosis, it's fast entertaining and very funny and can be one of the most powerful ways to entertain your audience. If you want to see how people are going to react under his crazy spell, then for your summer ball, Fresher's Entertainment or student union bar why not give us a call? Adam Night will help you put together a dynamic show package that will keep people talking and coming back for more in the weeks, months and years to come, so contact us HERE for more help in arranging the perfect way to introduce your crowd to the world of hypnosis and its real entertainment power!
Young Farmers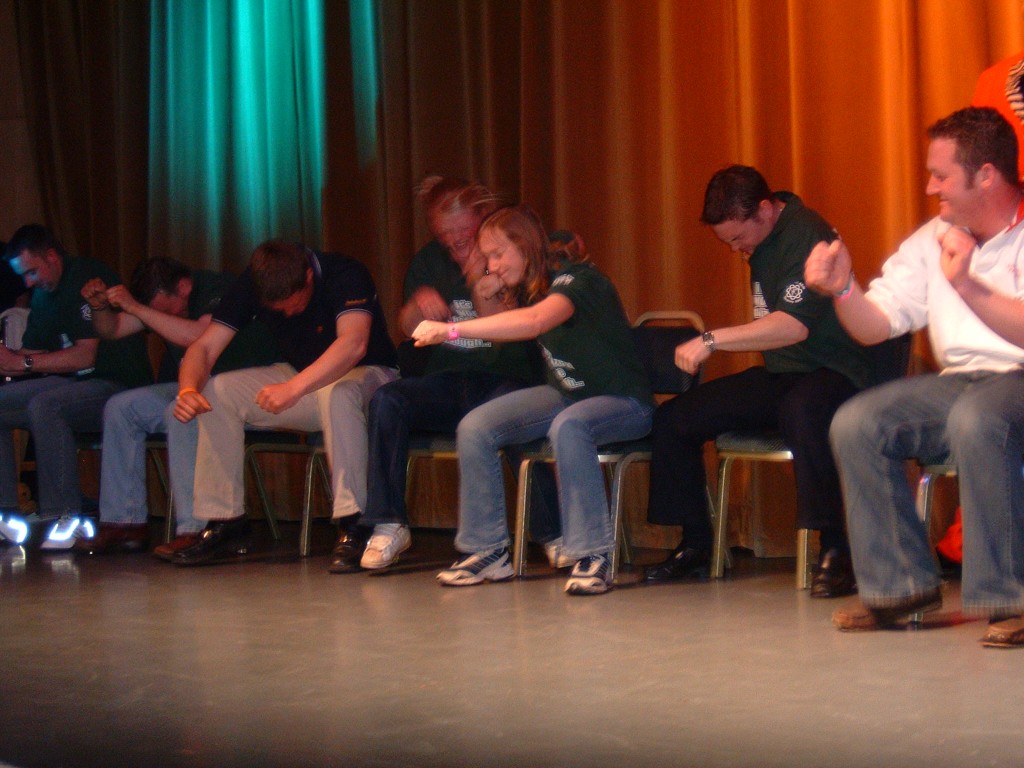 Adam Night has performed successfully at many young farmers' socials and balls including several performances at National Conferences including Blackpool and Torquay. The show is always really well received.
Adam Night is the only stage hypnotist to have had his show reviewed in 'Farmers Weekly'!
School shows and Lectures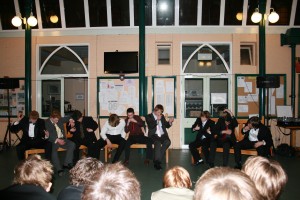 Adam Performs at a number of state and Independent schools with either his comedy hypnosis show or his one hour power point presentation and lecture.
Although, for public performances of stage hypnosis, the participants must be over the age of 18 to take part, the law does not apply to private functions. Therefore it is perfectly legal to perform a show for pupils on school premises and Adam Has done many of these with enormous success. The usual target audience is year 11 and above, although Adam has worked with younger, sensible, children.
The way we would recommend you approach such an event is to give Adam a call and he will discuss with you the best way to proceed and how schools have gone about seeking parental consent in the past, possibly even putting you in touch with some of the teachers that have successful done this in the past over and over again.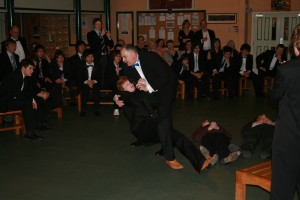 Although these shows are considered 'private shows' they are still supported by Adams comprehensive public liability insurance and Adam is very careful in his choice of material, ensuring the show is age appropriate and culturally sensitive.
Lectures
Adam Has lectured at many schools, colleges and groups, such as the women's institute with his one hour power point presentation on the history of hypnosis, its uses and how easy it is to influence people. This lecture also features a short demonstration of some of the susceptibility tests many stage hypnotists use to select their volunteers.
When performed in an educational environment, this lecture can also include a group meditation to help aid concentration, focus and learning.
About Adam Night
With more than 35 years of experience in dealing with the rigors of a real hypnotist show, Adam is one of the best in the business, famed for his attention to detail and ability to really push the boundaries of top class entertainment he can orchestrate what is being said and done by the people who are under his spell! A genuine comedy entertainer with the ability to get the kind of reactions the crowd want to see, Adam Night is one of the finest college and university stage hypnotist acts around!
He knows what makes the crowd laugh and what gets people interested in the show, so if you are looking to really get everyone in raptures at what you have this is the best way to do it. With a variety act like this, you will not get some dull set list that only consists of stuff everyone has seen and heard before, this is the perfect way for you to get everyone in the bar up on their feet laughing and enjoying the show. Guests are able to take part and see for themselves the true power of a comedy hypnosis show, and that it isn't a plant in the crowd or some weird trick!