The Hypnosis Show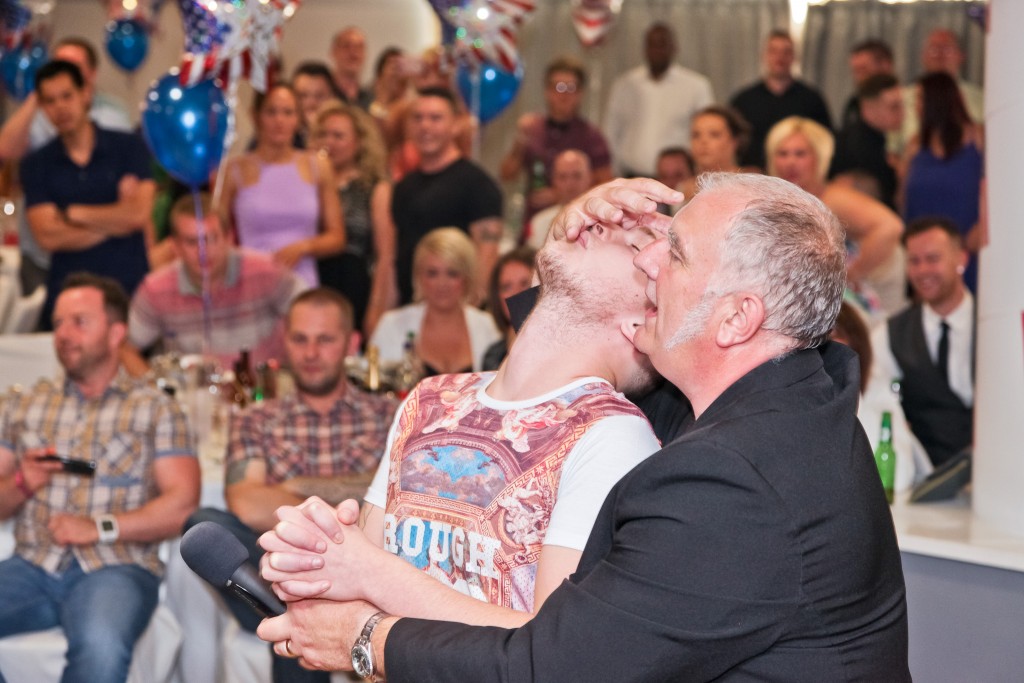 This Unique Stage Hypnotist show is suitable for Corporate functions, Theatres, Holiday camps, Wedding Receptions Party and Cabaret nights plus a variety of smaller venues and functions.
All shows are fully insured!

AdamNight, tailor makes every show to get the best out of his volunteers and entertain his audience.
He always performs a very fast and very funny family orientated show designed specifically not to offend.
Mild mannered friends become Madonna or Robbie Willams, they get transported to the hot sunny beaches of the Mediteranian, or they may find themselves riding the favourite in the Worlds greatest horse race!
He is equally at home working in cabaret, or performing his full two and a half hour Stage Hypnotist Show.
Distance presents no problems, as Adam Night regularly works all over the United Kingdom and Overseas.

MIND READING, MENTALISM & THOUGHT CONTROL
"This is not a magic show, It far surpasses the boundaries of magic."
This show enters a whole new level of fun as mentalist, Adam Night, experiments in many areas of the paranormal and mind control. It is not education – it is strictly light hearted entertainment. Adam engages the audience whilst they witness things that seem impossible right in front of their eyes!
Is it real or illusion?
Ah-ha! sorry on this one!…   My job is to make people ask this question, not to answer it!
To put it simply, I entertain with psychological subtleties and mysteries of the mind!
This mind reader show is up to 45 mins in duration, it is self contained, it can be performed at most venues and occasions and is available as a stand alone show or as a package with the hypnotism show.
As an accomplished performer Adam Night is comfortable working at a variety of events including ethnic and minority ones. The show isculturally sensitive and tasteful.  Adam has performed his act at Asian Weddings, Jewish functions (even being booked direct by the Rabbi!) and various gypsy parties.