The Spiritualist / Psychic / Clairvoyant / Medium and the Hypnotist Show!
Adam Night, stage hypnotist, has teamed up with top North East Spiritualist, Medium, Clairvoyant and Psychic, Ken Murray to produce the ultimate two and a half hour package show.
This package show is compared by  Adam Night.
Top Northern Psychic entertainer, Ken Murray, opens the first half of the show with an amazing demonstration of genuine mediumship. Like a telephone line to the other side the 'the Psychic Cabbie' as he is affectionately known, receives and passes on messages and readings from the other side with unbelievable accuracy!
Spiritualist, Ken Murray has appeared on TV, local and national press on several occasions and he is a well respected medium / clairvoyant.
Then, after the interval, Adam Night, top TV hypnotist, lifts the mood with a fast and funny demonstration of comedy hypnosis at it's best! He reads his audience to perfection!
This unique package show is suitable for corporate functions, clubs, theatres, holiday camps and cabaret nights plus a variety of medium to large venues.
Distance presents no problems, as they currently work all over the United Kingdom and Overseas.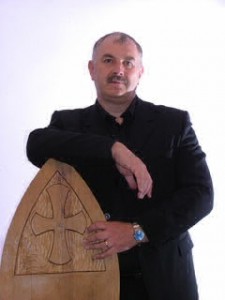 "This is not a magic show, It far surpasses the boundaries of magic."
This show enters a whole new level of fun as spiritualist and medium Ken Murray, takes you into thepsychic realm, the world of the paranormal, with messages from the other side! ( Maybe there will be a reading for you!) Then, Adam Night demonstrates and experiments with hypnosis and mind control. It is not education – it is strictly light hearted entertainment. They both engage the audience whilst they witness things that seem impossible right in front of their eyes!
Is it real or illusion?
Ah-ha! sorry on this one!…   Our job is to make people ask this question, not to answer it – Decide for yourself!
To put it simply, they entertain with psychological subtleties and mysteries of the mind!
This psychic and the hypnotist show is up to two and a half hours in duration (including an interval), it is self contained, it can be performed at most venues and occasions and is only available as a package.